Pureza
Pureza is the favorite brand of Argentine people and leader in the market. In fact, it revolutionized the industry not only because of the product but also its packaging. Pureza is the only Ultra-Refined Flour, pioneer in Flour Fortification:  iron, minerals, vitamins and folic acid have been added. Innovative, as it offers mixes and whole wheat flours. Pureza is the First and Only Flour with added Natural Yeast:  it offers a wide range of products, including Flours and Mixes with added Natural Yeast to ensure optimum results in pizzas and home-made bread. Learn more in www.pureza.com.ar.

News
Discover our new wholemeal flour family, get to know many delicious recipes to prepare at home and more at www.pureza.com.ar! .
HARINA PUREZA INTEGRAL CON LEVADURA PARA PIZZAS CASERAS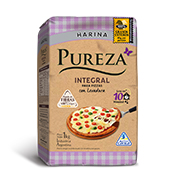 HARINA PUREZA INTEGRAL LEUDANTE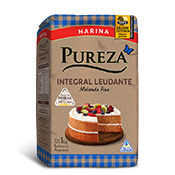 HARINA PUREZA 0000 FORTIFICADA CON VIT D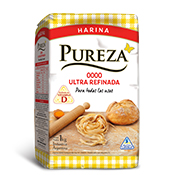 HARINA PUREZA LEUDANTE 0% SODIO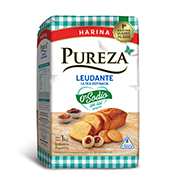 100% Whole Wheat Pureza Flour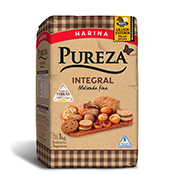 000 Ultra-Refined Pureza Flour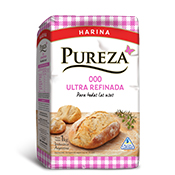 Ultra-Refined Self-Rising Pureza Flour
Special Pureza Flour with Yeast for Homemade Pizza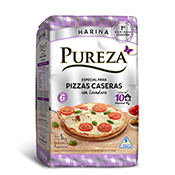 Special Pureza Flour with Yeast for Homemade Bread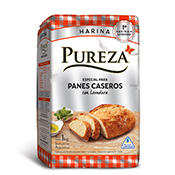 ¡NUEVO CON TODA LA CALIDAD PUREZA!
PREMEZCLA PARA PIZZA GOURMET
PREMEZCLA PARA PIZZA GOURMET INTEGRAL
PAN RALLADO INTEGRAL CON SEMILLAS